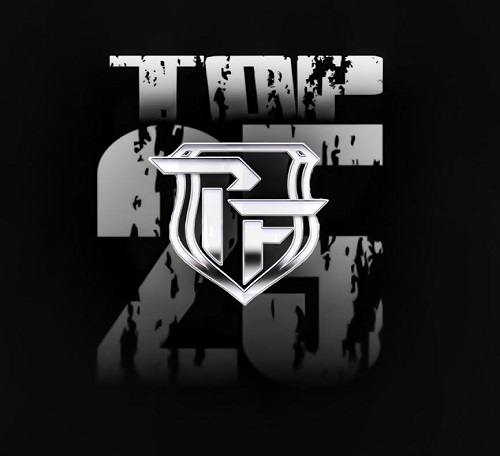 Week 10 is in the books and this may have been the hardest week all season to rank. Three previously ranked teams lost but they really threw a wrench in the rankings. Miami Northwestern had a huge let down loss to an average Miami Norland team. So obviously that meant they had to drop which also meant Miami Central had to drop since Northwestern beat them. Neither could drop too far as Miami Central went on the road and handled Bishop Gorman pretty easily. We ended up not dropping the Bulls too far as we think this game was more because of the let down than the actual talent. We think they are one of the best teams in Florida and the country. Also as we have been saying all year their district is the best public school and probably second best high school football district in the country. There are so many athletes in Miami.
Like Miami Northwestern, Centennial (AZ) blew a big second half lead to Liberty. This loss complicates things as Centennial has a win over St. Thomas Aquinas. At the time we thought that loss had more to do with the short week and travel Aquinas had to do then the talent. We rewarded Centennial at the time but we aren't sold on them and decided to drop them from the rankings. Desoto also lost to Duncanville in a battle of top Texas teams. It's still very hard to rank Texas teams but this provides a little bit of clarity.
These losses allowed two new teams to get in the rankings. St. Ignatius comes in at #24 after their big win in the Holy Way over St. Edward. These two teams appear likely to meet again in a few weeks in the Ohio playoffs which start this week. Outside of the head scratching loss to Archbishop Moeller the Wildcats appear to be the best team in Ohio. The other new team in the rankings is Grayson, who were previously ranked this season before their loss to #23 Archer. That was a game that could have went either way and we think the Rams are one of the best 25 teams in the country.
Please follow us on Twitter @PrepForce1 and like us on Facebook PrepForce to keep up with our weekly rankings and predictions as well as our world famous highlights. We have started releasing some early season highlights so go watch them.
| | | |
| --- | --- | --- |
| Rank | School | City, State |
| 1 | Mater Dei | Santa Ana, CA |
| 2 | IMG Academy | Bradenton, FL |
| 3 | American Heritage | Plantation, FL |
| 4 | Centennial | Corona, CA |
| 5 | Allen | Allen, TX |
| 6 | St. Frances Academy | Baltimore, MD |
| 7 | Ben Davis | Indianaplois, IN |
| 8 | St John Bosco | Bellfower, CA |
| 9 | Bingham | Jordan, UT |
| 10 | Miami Northwestern | Miami, FL |
| 11 | Miami Central | Miami, FL |
| 12 | Bishop Gorman | Las Vegas, NV |
| 13 | St. Joseph's Prep | Philadelphia, PA |
| 14 | Katy | Katy, TX |
| 15 | Judson | Converse, TX |
| 16 | Mission Viejo | Mission Viejo, CA |
| 17 | South Pointe | Rock Hill, SC |
| 18 | St. Thomas Aquinas | Ft. Lauderdale, FL |
| 19 | De La Salle | Concord, CA |
| 20 | St John's College | Washington, DC |
| 21 | Trinity | Louisville, KY |
| 22 | Pine-Richland | Gibsonia, PA |
| 23 | Archer | Lawrenceville, GA |
| 24 | St. Ignatius | Cleveland, OH |
| 25 | Grayson | Loganville, GA |