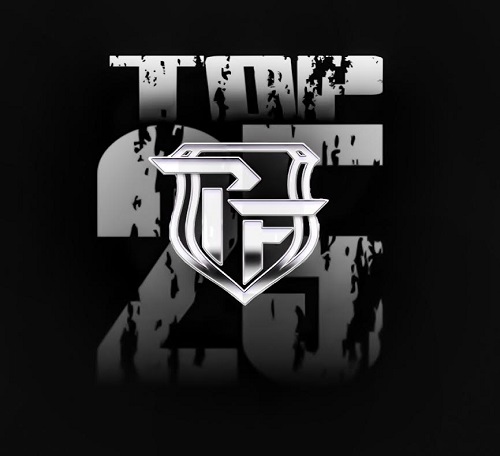 Another week of state playoffs is in the books and there is some shakeup in the rankings as a result. The big game of the weekend was supposed to be the top 10 matchup between St. John Bosco and Centennial. Unfortunately stud QB Tanner McKee was out with a concussion for the Huskies so Bosco rolled to an easy victory. If he would've played and Bosco would've won by 4 touchdowns they would be in the top 5 this week. Seeing as he didn't its hard to move them up that much. They will get the chance to prove themselves this week in the rematch with #1 Mater Dei. We also cannot drop Centennial out of the Top 10 based on this loss. Without McKee they are obviously not a Top 10 team but with him they were this season. Mater Dei continued their dominance with a 4 touchdown win over their own over previously ranked Mision Viejo. While the game itself was not that exciting the postgame interview with retiring Mission Viejo coach Bob Johnson was a great one. he said "Mater Dei the best money can buy. … It doesn't sit well with me, and I can say it now. … It's not fun. You can watch the full interview here. The divide between public and private programs is becoming more and more every year and it will be interesting to see what happens in states where recruiting has become very popular.
The other ranked team to lose this week was Archer. The loss means that no Georgia teams are ranked in the top 25 for the first time since we have been doing the rankings. It's going to be very hard for them to end up with a ranked team as well. North Gwinnett is the only team left with only 1 loss and Colquitt County is the only team with a decent out of state win. We will see how it all shakes out but right now it looks like Georgia has a lot of good teams this year but no great ones. Two new teams enter the rankings this week. Kelin Collins out of Texas and Cathedral Prep out of Pennsylvania.
As imagined we have another good week of games this weekend. The Florida and Ohio playoffs will be the ones with the best chance to shake up the rankings next week as their are a couple of big semifinal games spread throughout. Check out who the experts pick in that big Mater Dei-St. John Bosco showdown plus the other Top 10 games of the week in the Pickem Contest later this week. Also follow us on Twitter @PrepForce1 and like us on Facebook PrepForce to keep up with our weekly rankings and predictions as well as our world famous highlights. We have started releasing some early season highlights so go watch them.
| | | |
| --- | --- | --- |
| Rank | School | City, State |
| 1 | Mater Dei | Santa Ana, CA |
| 2 | IMG Academy | Bradenton, FL |
| 3 | American Heritage | Plantation, FL |
| 4 | Allen | Allen, TX |
| 5 | St. Frances Academy | Baltimore, MD |
| 6 | St John Bosco | Bellfower, CA |
| 7 | Ben Davis | Indianaplois, IN |
| 8 | Miami Northwestern | Miami, FL |
| 9 | Centennial | Corona, CA |
| 10 | Bingham | Jordan, UT |
| 11 | St. Joseph's Prep | Philadelphia, PA |
| 12 | Katy | Katy, TX |
| 13 | Miami Central | Miami, FL |
| 14 | Bishop Gorman | Las Vegas, NV |
| 15 | South Pointe | Rock Hill, SC |
| 16 | De La Salle | Concord, CA |
| 17 | St John's College | Washington, DC |
| 18 | Trinity | Louisville, KY |
| 19 | Pine-Richland | Gibsonia, PA |
| 20 | Westlake | Austin, TX |
| 21 | Mentor | Mentor, OH |
| 22 | Union | Tulsa, OK |
| 23 | Klein Collins | Spring, TX |
| 24 | Brentwood Academy | Brentwood, TN |
| 25 | Cathedral Prep | Erie, PA |