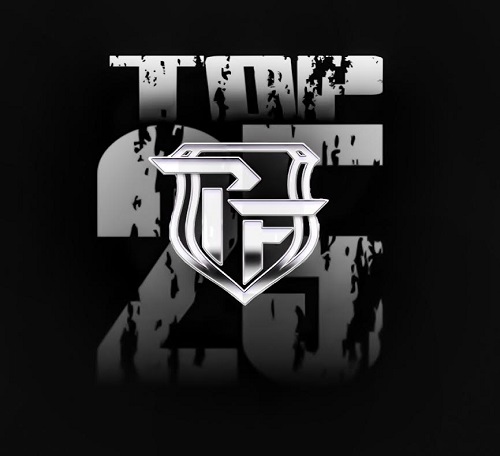 Week 5 had the potential to provide some huge shakeups in the rankings but in the end the higher rated teams pulled out close wins so things stayed pretty much the same. The same of the weekend was IMG vs Miami Central. The Rockets went to IMG and gave them all they could handle. A couple of special teams miscues and some questionable calls ended up doing the Rockets in. IMG once again wore down a very good team and pulled away late in the 4th quarter. IMG is deeper than any team in the country which allows them to keep everyone fresh. That pays huge dividends for them late in games. As we tweeted we would have moved Miami Central up if we didn't already have them at #4. There is no way we are dropping them after a performance like that. Some polls might but it won't be us.
The other game of the weekend saw St. John Bosco come back to beat St. John's thanks to 2020 QB DJ Uiagalelei coming off the bench to lead them to 2 touchdown drives. We will see what coach Jason Negro decides to do gong forward but we think Bosco is a better team with DJ Uiagalelei at QB and Re-al Mitchell making plays as a do everything offensive player. The Braves win was not only huge for them, but also for rival Mater Dei. The Monarchs would have had a hard time winning the national title if Bosco would have dropped this game. The loss by the Cadets does drop them down to #22 in the rankings. It is there 2nd close loss of the year but they are definitely one of the 25 best teams in the country.
Check out who the experts pick in the other Top 10 games of the week in the Pickem Contest later this week. Also follow us on Twitter @PrepForce1 and like us on Facebook PrepForce to keep up with our weekly rankings and predictions as well as our world famous highlights. We have started releasing some early season highlights so go watch them.
| | | |
| --- | --- | --- |
| Rank | School | City, State |
| 1 | Mater Dei | Santa Ana, CA |
| 2 | St. Thomas Aquinas | Ft. Lauderdale, FL |
| 3 | IMG Academy | Bradenton, FL |
| 4 | Miami Central | Miami, FL |
| 5 | St John Bosco | Bellfower, CA |
| 6 | Centennial | Corona, CA |
| 7 | American Heritage | Plantation, FL |
| 8 | Allen | Allen, TX |
| 9 | Grayson | Loganville, GA |
| 10 | St. Frances Academy | Baltimore, MD |
| 11 | Bishop Gorman | Las Vegas, NV |
| 12 | Desoto | Desoto, TX |
| 13 | Bingham | Jordan, UT |
| 14 | St. Joseph's Prep | Philadelphia, PA |
| 15 | Dematha | Hyattsville, MD |
| 16 | St. Xavier | Cincinnati, OH |
| 17 | Ben Davis | Indianaplois, IN |
| 18 | Katy | Katy, TX |
| 19 | Mission Viejo | Mission Viejo, CA |
| 20 | South Pointe | Rock Hill, SC |
| 21 | De La Salle | Concord, CA |
| 22 | St John's College | Washington, DC |
| 23 | Trinity | Louisville, KY |
| 24 | Brentwood Academy | Brentwood, TN |
| 25 | Judson | Converse, TX |
Save