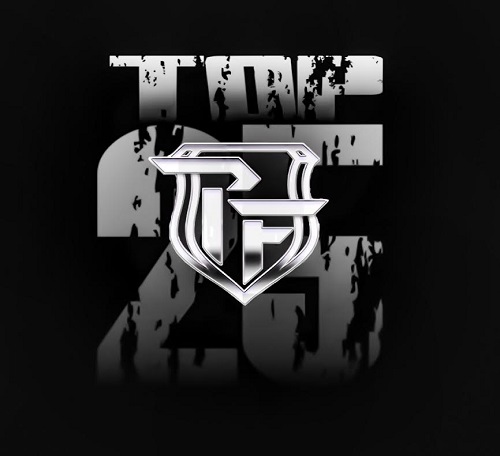 The playoffs are officially in full swing across the country and it did cause a tiny shakeup this week. The most impressive win of the week came to us from the WCAC where Good Counsel put a beat down on previously ranked Gonzaga 44-14. The Falcons overwhelmed the Eagles from the jump and put it away early. It was quite a change from the regular season matchup that went to five overtimes. The impressive win moves the Falcons into the rankings in the spot the Eagles fall out of. Good Counsel now meets St. John's in the WCAC finals.
The second most impressive win of the week comes to us from California where Centennial blasted JSerra 56-0. More impressively the score was 42-0 at the end of the 1st. A couple of early season losses dropped the Huskies form the rankings but they are back now thanks to the win. They face off against St. John Bosco next in what will be a very telling game for the rankings. In the other side of the Southern Section Division 1 semifinals Mater Dei and undefeated Mission Viejo will meet. The Diablos took down Servite in a game that became a 4th quarter shootout. It will be interesting to see if they can do something no other team has been able to do this year and that is keep up with Mater Dei.
There is a huge game in Ohio this week as well. Even though its a quarterfinal game it should be the finals. The winner of the Mentor and St. Edward game will be considered the best team left in the Division I Ohio bracket. These two met in the first game of the year in what was a 1 point win for the Cardinals. If you are a fan of the rankings you will know that we have had these two teams next to each other for many weeks as they are that evenly matched. In addition to all the games mentioned above we have another loaded Top 10 Expert Pick'Em games this week. Check out who the experts pick in the Top 10 Games Of The Week on Wednesday by following us on Twitter @PrepForce1 and like us on Facebook PrepForce. Don't agree with our rankings let us know!
| | | |
| --- | --- | --- |
| Rank | School | City, State |
| 1 | Mater Dei | Santa Ana, CA |
| 2 | St John Bosco | Bellflower, CA |
| 3 | Duncanville | Duncanville, TX |
| 4 | St. Frances Academy | Baltimore, MD |
| 5 | IMG Academy | Bradenton, FL |
| 6 | Lakeland | Lakeland, FL |
| 7 | St. Louis | Honolulu, HI |
| 8 | St. Thomas Aquinas | Ft. Lauderdale, FL |
| 9 | Katy | Katy, TX |
| 10 | North Shore | Houston, TX |
| 11 | Lowndes | Lowndes, GA |
| 12 | St. Joseph's Prep | Philadelphia, PA |
| 13 | St John's College | Washington, DC |
| 14 | Bishop Gorman | Las Vegas, NV |
| 15 | De La Salle | Concord, CA |
| 16 | Allen | Allen, TX |
| 17 | Longview | Longview, TX |
| 18 | Southlake Carroll | Southlake, TX |
| 19 | McEachern | Powder Springs, GA |
| 20 | Corner Canyon | Draper, UT |
| 21 | Good Counsel | Olney, MD |
| 22 | Dematha | Hyattsville, MD |
| 23 | Mentor | Mentor, OH |
| 24 | St. Edward | Lakewood, OH |
| 25 | Centennial | Corona, CA |