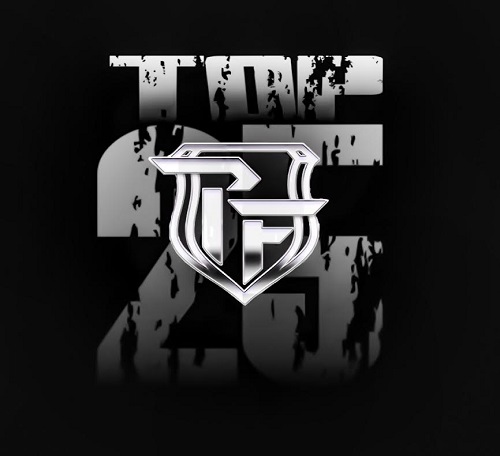 What a crazy weekend of high school football it was. We alluded in previous rankings how an out of nowhere upset seems to occur every year during this time. Nobody expected the carnage that went down though. Seven teams that were ranked last week lost. Only one was to a team that was ranked high than them and that was Centennial getting running clocked by #2 St. John Bosco.
The upsets start Friday night in Florida where Armwood took down Lakeland. The Hawks made it look pretty easy as well. That gets the Hawks in the rankings this week at #18. They are now in line to face #7 ST. Thomas Aquinas in a couple of weeks. The win also helped North Gwinnett, who beat the Hawks earlier this year. That game was an overtime win. Quite frankly for a Florida team to go to Georgia and only come out with an OT loss would be considered a win by many. For now though the Bulldogs are ranked higher. There were a couple of shockers from Texas where Allen and Longview both went down. Those losses really open up the bottom of the Texas 6A D1 bracket. All of the 4 best teams are in the top half so that doesn't bode well for the semifinals. We do have 1 of the marquee games this weekend when Katy and North Shore have their rematch. This game will be very interesting now that the Mustangs are much healthier than they were in the first meeting. The other big upset Friday night was in Nevada where Liberty took out Bishop Gorman ending the Gaels reign over the state. There was Sunday high school football this week thanks to the WCAC finals. While this game wouldn't be considered an big upset it was unexpected that Good counsel pulled off the win over St. John's. The WCAC always has crazy and exciting playoffs and this year was no different.
Entering the ranks this week are a few teams that were ranked earlier in the season. Miami Northwestern who only has losses to IMG and Lowndes on the year. Marietta whose win over Edgewater is looking better and better. Dutch Fork who has been rolling the competition ever since their weather shortened tie with Mallard Creek to open the season. We have another loaded Top 10 Expert Pick'Em games this week. Check out who the experts pick in the Top 10 Games Of The Week on Wednesday by following us on Twitter @PrepForce1 and like us on Facebook PrepForce. Don't agree with our rankings let us know!
| | | |
| --- | --- | --- |
| Rank | School | City, State |
| 1 | Mater Dei | Santa Ana, CA |
| 2 | St John Bosco | Bellflower, CA |
| 3 | Duncanville | Duncanville, TX |
| 4 | St. Frances Academy | Baltimore, MD |
| 5 | IMG Academy | Bradenton, FL |
| 6 | St. Louis | Honolulu, HI |
| 7 | St. Thomas Aquinas | Ft. Lauderdale, FL |
| 8 | Katy | Katy, TX |
| 9 | North Shore | Houston, TX |
| 10 | Lowndes | Lowndes, GA |
| 11 | St. Joseph's Prep | Philadelphia, PA |
| 12 | De La Salle | Concord, CA |
| 13 | Good Counsel | Olney, MD |
| 14 | Southlake Carroll | Southlake, TX |
| 15 | Corner Canyon | Draper, UT |
| 16 | McEachern | Powder Springs, GA |
| 17 | North Gwinnett | Suwanee, GA |
| 18 | Armwood | Seffner, FL |
| 19 | Mentor | Mentor, OH |
| 20 | Miami Northwestern | Miami, FL |
| 21 | Chandler | Chandler, AZ |
| 22 | Marietta | Marietta, GA |
| 23 | St. Edward | Lakewood, OH |
| 24 | St John's College | Washington, DC |
| 25 | Dutch Fork | Irmo, SC |