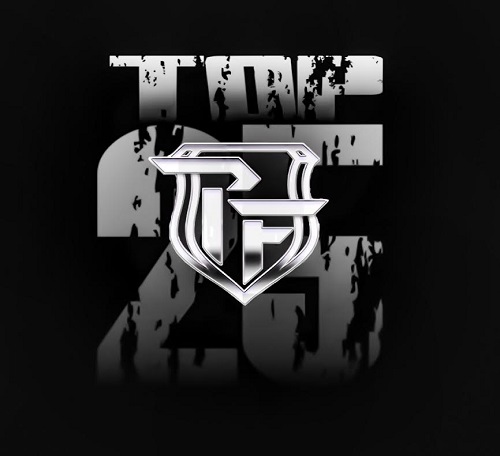 We are only 2 weeks into the season and we posted on twitter the number of legit national title contenders has lost yet another team thanks to St. Joseph's Prep taking down St. John's College. St. Joe's was coming off a loss in Georgia to Marietta and they bounced back with the big win. Thanks to the Cadets all time tough schedule maybe eliminating them from title contention may have been a little premature although it will be very tough for them. They would need to win their next 3 games which are the toughest 3 game stretch in high school football history. That all starts when they head down to Texas this week to take on Duncanville. Coach Samples and the Panthers probably weren't too happy with the Cadets loos as that guaranteed they will get a focused Cadets team looking to avenge the loss.
Elsewhere around the country IMG took care of business in Miami, after a late venue change, winning 24-7 over Northwestern. It was rumored that the Bulls were going to back out of the game due to lack of preparation is the game wasn't relocated to Miami. The Ascenders should be applauded for not backing down from the game and getting the win. The tough part about the rankings these days with all these big time matchups is what to do with the losers in the game. In past seasons a loss this early would kill you but that loss was likely to a team that wasn't great. To be honest this week was probably the toughest week ever to rank while deciding who would be the last few teams in. Cathedral Catholic obviously had to get in after their back to back wins over Saguaro and Centennial so that one was easy. Miami Central had an impressive win over Carol City. The Rockets only loss was to St. Frances Academy and we may find out this week that may be a loss to one of the best HSFB ever. None of the teams that were previously ranked deserved to fall out but for this week John Curtis is the team on the short end of the stick. They took down Edna Karr 42-39 to lay claim to the best team in Louisiana. The Patriots will likely be back in the rankings this week after the loaded slate of games. The same will likely happen for Centennial who we think is definitely Top 25 worthy.
As mentioned this week's slate of games may be the best week ever in high school football history. The Game Of The Week between #2 SFA and #3 Mater Dei is one of the biggest out of state games ever. While there is a large swath of the country that doesn't like this trend of super teams being built, this game will match 2 of the most talented teams ever. The game will not only shape this year's title race, but also be the crux of an east coast west coast HSFB debate for at least a year. We already mentioned the game between #5 Duncanville and #14 SJC. Also in a game between ranked teams #4 IMG travels to take on #13 St. Joe's. #1 St. John Bosco cannot afford to be asleep at the wheel with a solid Good Counsel team coming to town. There a few big games for teams looking to stay ranked including #19 De La Salle heading to Folsom to battle for NorCal bragging rights. #24 Archbishop Hoban has a prove it game against St. Ignatius. Check out who the experts pick in the those games and the other top games of the week on Wednesday by following us on Twitter @PrepForce1 and like us on Facebook PrepForce. Don't agree with our rankings let us know!
| | | |
| --- | --- | --- |
| Rank | School | City, State |
| 1 | St John Bosco | Bellfower, CA |
| 2 | St. Frances Academy | Baltimore, MD |
| 3 | Mater Dei | Santa Ana, CA |
| 4 | IMG Academy | Bradenton, FL |
| 5 | Duncanville | Duncanville, TX |
| 6 | Lakeland | Lakeland, FL |
| 7 | St. Louis | Honolulu, HI |
| 8 | Katy | Katy, TX |
| 9 | St. Thomas Aquinas | Ft. Lauderdale, FL |
| 10 | Gonzaga | Washington, DC |
| 11 | North Shore | Houston, TX |
| 12 | Marietta | Marietta, GA |
| 13 | St. Joseph's Prep | Philadelphia, PA |
| 14 | St John's College | Washington, DC |
| 15 | Dematha | Hyattsville, MD |
| 16 | St. Joseph Regional | Montvale, NJ |
| 17 | Cathedral Catholic | San Diego, CA |
| 18 | Bishop Gorman | Las Vegas, NV |
| 19 | De La Salle | Concord, CA |
| 20 | Allen | Allen, TX |
| 21 | Eastside Catholic | Sammamish, WA |
| 22 | Miami Northwestern | Miami, FL |
| 23 | Miami Central | Miami, FL |
| 24 | Archbishop Hoban | Akron, OH |
| 25 | Mentor | Mentor, OH |