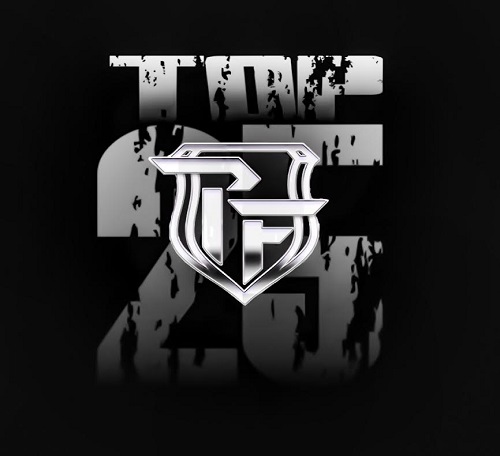 Week 4 is in the books and while there is not a lot of shakeup a couple of teams made some big statements. IMG showed that it is a national title worthy team by defeating St. John's by 2 touchdowns. The game was close until the 4th when the Ascenders pulled away. IMG did not look quite as good as Duncanville so they stay ranked 4th this week. It will be interesting to see how Mater Dei fares against the Cadets this week. Across town Dematha put a 42-0 beatdown on St. Ignatius and honestly it wasn't even that close as the Stags were up 35-0 at halftime.  That game is a big blow to Ohio and shows why the WCAC is considered the second best conference in the country.
The only new team this week is Lowndes. The Vikings scored what was the most surprising win of the weekend by defeating Miami Northwestern 48-21. This was another game where the final score was closer than the actual game, which was 35-7 at halftime. The Vikings cannot suffer a let down this week as they host their rivals Valdosta. It will also be very interesting to see how the Bulls bounce back from this game with Miami Central coming up after a bye week. That game will likely decide whether any teams from Miami will be ranked this year. It has been a down year for the 305 so far with Carol City taking a bad loss to Trinity Christian this week.
In addition to the games above there are a few big games around the country this week. None bigger than #5 St. Frances Academy heading to take on #12 St. Joseph Regional. The top 2 teams face off in Hawaii, Utah and North Carolina. Check out who the experts pick in the those games and the other top games of the week on Wednesday by following us on Twitter @PrepForce1 and like us on Facebook PrepForce. Don't agree with our rankings let us know!
| | | |
| --- | --- | --- |
| Rank | School | City, State |
| 1 | Mater Dei | Santa Ana, CA |
| 2 | St John Bosco | Bellflower, CA |
| 3 | Duncanville | Duncanville, TX |
| 4 | IMG Academy | Bradenton, FL |
| 5 | St. Frances Academy | Baltimore, MD |
| 6 | Lakeland | Lakeland, FL |
| 7 | St. Louis | Honolulu, HI |
| 8 | Katy | Katy, TX |
| 9 | St. Thomas Aquinas | Ft. Lauderdale, FL |
| 10 | Gonzaga | Washington, DC |
| 11 | North Shore | Houston, TX |
| 12 | St. Joseph Regional | Montvale, NJ |
| 13 | Dematha | Hyattsville, MD |
| 14 | Marietta | Marietta, GA |
| 15 | St. Joseph's Prep | Philadelphia, PA |
| 16 | St John's College | Washington, DC |
| 17 | Bishop Gorman | Las Vegas, NV |
| 18 | De La Salle | Concord, CA |
| 19 | Allen | Allen, TX |
| 20 | Lowndes | Lowndes, GA |
| 21 | Eastside Catholic | Sammamish, WA |
| 22 | Corner Canyon | Draper, UT |
| 23 | Miami Central | Miami, FL |
| 24 | Mentor | Mentor, OH |
| 25 | Longview | Longview, TX |