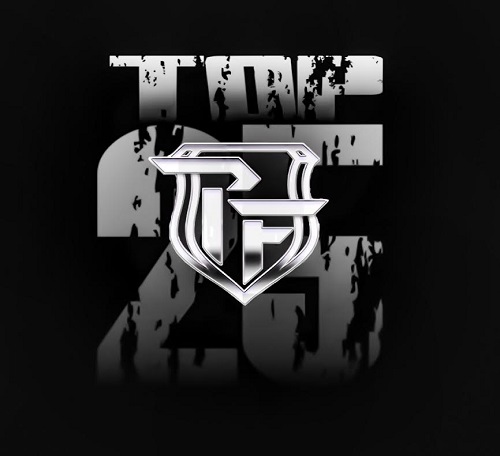 There was not a lot of shakeup this week with only 1 previously ranked team losing. We did almost have a momentous upset this week as previous #2 St. John Bosco escaped with a 27-26 win over Servite. The Braves needed multiple missed kicks to get the win. It's still quite possible that the Braves are one of the top 2 teams in the country, but games must have meaning. This one drops them for the week. In the end all that will matter for them will be their results versus Mater Dei. Katy also drops a spot this week after a much closer than expected win. The Tigers game was more a lack of focus and giving up a bunch of points in the 4th quarter though. The final score was much closer than most of the game unlike the Bosco game.
There is one new team in the rankings this week and that is Southlake Carroll. The Dragons beat previously undefeated Guyer. The reason they get in this week is because Miami Central lost to Miami Northwestern. That means there are no Dade county teams in the rankings this week. If you would've predicted that at the beginning of the year it would have been hard to believe. Lakeland and St. Thomas Aquinas are now carrying the flag for Florida and will likely do so until their clash in the state title game.
For the most part we are done with the out of state games and are down to in state play. The WCAC opens up this week with what is sure to be the first of many games that effect the rankings as Good Counsel and #11 Gonzaga square off. The battle of Austin between Lake Travis and Westlake is this week. There is a big battle in New Jersey between #14 St. Joseph Regional and Bergen Catholic. We also can't forget the Holy War going down in Cleveland between St. Edward and St. Ignatius. Check out who the experts pick in the those games and the other top games of the week on Wednesday by following us on Twitter @PrepForce1 and like us on Facebook PrepForce. Don't agree with our rankings let us know!
| | | |
| --- | --- | --- |
| Rank | School | City, State |
| 1 | Mater Dei | Santa Ana, CA |
| 2 | Duncanville | Duncanville, TX |
| 3 | St John Bosco | Bellfower, CA |
| 4 | IMG Academy | Bradenton, FL |
| 5 | St. Frances Academy | Baltimore, MD |
| 6 | Lakeland | Lakeland, FL |
| 7 | St. Louis | Honolulu, HI |
| 8 | St. Thomas Aquinas | Ft. Lauderdale, FL |
| 9 | Katy | Katy, TX |
| 10 | North Shore | Houston, TX |
| 11 | Gonzaga | Washington, DC |
| 12 | Dematha | Hyattsville, MD |
| 13 | Lowndes | Lowndes, GA |
| 14 | St. Joseph Regional | Montvale, NJ |
| 15 | Marietta | Marietta, GA |
| 16 | St. Joseph's Prep | Philadelphia, PA |
| 17 | Bishop Gorman | Las Vegas, NV |
| 18 | St John's College | Washington, DC |
| 19 | De La Salle | Concord, CA |
| 20 | Allen | Allen, TX |
| 21 | Corner Canyon | Draper, UT |
| 22 | Longview | Longview, TX |
| 23 | Eastside Catholic | Sammamish, WA |
| 24 | Mentor | Mentor, OH |
| 25 | Southlake Carroll | Southlake, TX |