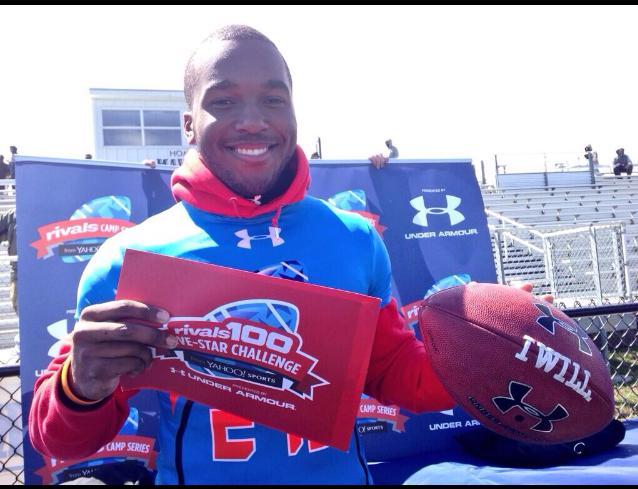 *Shown in the picture, Bryce Love recently received an invite to the Rivals 100 5-Star Challenge, which is a big honor for prospects.
4-star Bryce Love out of Wake Forest, NC is one of the most sought-after running back recruits in the nation. His offers include Ohio State, Tennessee, Florida, and many more. We caught up with him recently to see how the process was coming along.
Even with a long list of offers, he admitted a few were coming after him the hardest. "Tennessee, North Carolina, and all the other in-state schools."
His quickness and speed will be an advantage for Love at the next level, and he certainly feels that he can be a key player in any offense. "I feel like I can be successful in any type of offense and I can really spread the field."
North Carolina and Tennessee are two schools that have Love high on their lists, and he spoke a little on each school's head coach.
On Coach Fedora- "He definitely loves the game of football and he gets into it."
On Butch Jones- "He really talks about how much he likes my film and he said he couldn't wait for me to get up there."
Love added that he was wide open in his recruitment and "academics" and the "surrounding" would be two factors that will help him narrow down the list.