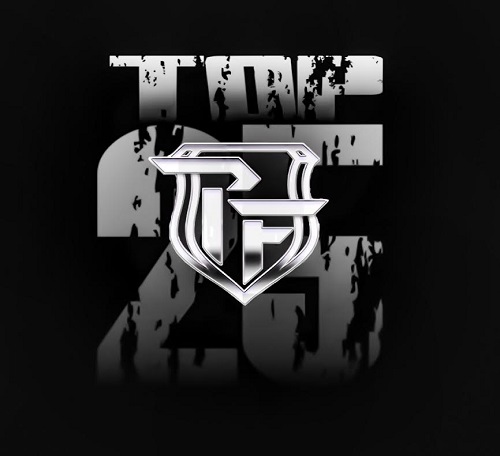 What a week 14 that was. This is the toughest week to do rankings in the history of this poll. Most of it thanks the Miami Central suffering the ultimate letdown against Miami Northwestern after the big Carol City win. That leaves us in the precarious position of having a good group of teams (Miami Central, carol City, St. John's and St. Thomas Aquinas) that we are pretty confident in the order we ranked them, but not sure how to rank them in the nation. For now we have moved Colquitt County and Allen above those teams. Colquitt County appears they will easily win the Georgia 7A title, but we aren't that high on the class after early season OOC results. The Packers themselves played nobody OOC. Hopefully we will get to see them in a Geico game versus another highly rated team. The Geico games lose some luster in our eyes now that the Florida representative, if there is one, is not the best team in the state. In Texas Allen is coming off their worst game of the season but moves up by default for now. Our sources in Texas seem to think they are the best team. We aren't so sure but we will find out in the coming weeks.
In the game of the week Mater Dei got revenge on St. John Bosco and got the 17-13 win. The Monarchs will win their second national title in a row unless they slip up in their Open Division Bowl game likely against De La Salle. We aren't shocked that the Monarchs got the revenge win. We are surprised they were able to shut down DJ Uiagalelei. St. John Bosco goes to #2 and IMG stays at #3.
There is one new team in the rankings this week thanks to Bergen Catholic losing to St. Joseph Regional. Milton comes in at #25 after their win over previously undefeated Hillgrove. The Eagles get the nod over a number of teams thanks to their win early in the season over Cardinal Gibbons. Cardinal Gibbons is playing really good football right now as shown by their impressive second win of the season over American Heritage. They are a completely different team with Khris Bogle who missed the first half of the season with a knee injury. If they continue to cruise through to a Florida 5A title they could definitely be ranked at the end of the season.
As the playoffs continue there continue to be big games all over the country. There are state finals in Ohio and Pennsylvania, big games in California, Florida and Texas. Check out who the experts pick in the Top 10 games of the week later this week. Also follow us on Twitter @PrepForce1 and like us on Facebook PrepForce to keep up with our weekly rankings and predictions as well as our world famous highlights.

| Rank | School | City, State |
| --- | --- | --- |
| 1 | Mater Dei | Santa Ana, CA |
| 2 | St John Bosco | Bellfower, CA |
| 3 | IMG Academy | Bradenton, FL |
| 4 | Colquitt County | Moultrie, GA |
| 5 | Allen | Allen, TX |
| 6 | Miami Central | Miami, FL |
| 7 | Carol City | Miami, FL |
| 8 | St John's College | Washington, DC |
| 9 | St. Frances Academy | Baltimore, MD |
| 10 | St. Thomas Aquinas | Ft. Lauderdale, FL |
| 11 | St. Louis | Honolulu, HI |
| 12 | St. Joseph's Prep | Philadephia, PA |
| 13 | North Shore | Houston, TX |
| 14 | University Lab | Baton Rouge, LA |
| 15 | De La Salle | Concord, CA |
| 16 | Centennial | Corona, CA |
| 17 | Duncanville | Duncaville, TX |
| 18 | Warren Central | Indianapolis, IN |
| 19 | Gonzaga | Washington, DC |
| 20 | Dematha | Hyattsville, MD |
| 21 | Christian Brothers | St. Louis, MO |
| 22 | Archbishop Hoban | Akron, OH |
| 23 | Oaks Christian | Thousand Oaks, CA |
| 24 | Colerain | Cincinnati, OH |
| 25 | Milton | Milton, GA |
| | | |