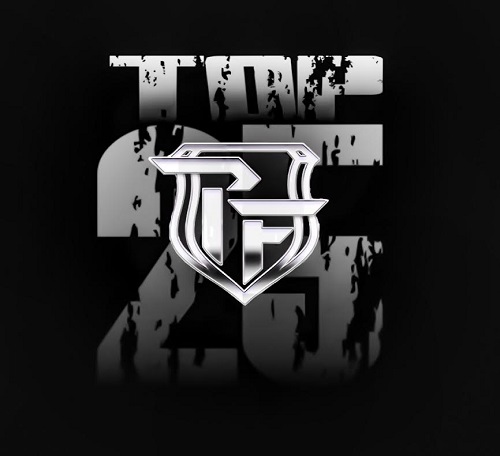 Week 15 is in the books and a near upset and an impressive win shake up the Top 10. North Shore defeated Katy for the 2nd time this season which we have seen is very hard to do when both teams are very good. What is impressive is that both wins were double digits. We alluded to it last week that we weren't sure Allen was the best team in Texas and this week we are making the switch. The Eagles beat The Woodlands by 7. The Mustangs have been dominant all year and their 2 wins over Katy is more impressive that what Allen has done so far. Obviously this will play out on the field in the coming weeks, but for now we feel comfortable moving North Shore into the Top 5. Colquitt County escaped with a 22-21 overtime win over Archer to make it to the state final game. The Packers got 5 field goals from the nation's #1 kicker Ryan Fitzgerald to push it to overtime. Archer then missed a PAT in overtime to give the Packers the win. The narrow win drops the Packers for now. If they take care of business against #24 Milton in the AAAAAAA final they will likely receive a Geico Bowl invite which will give them a chance to move back up the rankings.
We have one new team in the rankings this week thanks to St. Edward defeating Colerain in the Ohio Division I title game. While the Eagles ended the season on a roll, their 3 losses on the season keep them out of the rankings for now. Centennial (AZ) makes their debut after an impressive 60-7 win over Notre Dame Prep in the Arizona 5A title game. The Coyotes rolled through their Arizona schedule this year and have a win over Bishop Gorman.
As the playoffs continue there continue to be big games all over the country. There are state title games in some of the big states including in Georgia, Florida South Carolina as well as the playoffs heating up in Texas. Check out who the experts pick in the Top 10 games of the week later this week. Also follow us on Twitter @PrepForce1 and like us on Facebook PrepForce to keep up with our weekly rankings and predictions as well as our world famous highlights.

| Rank | School | City, State |
| --- | --- | --- |
| 1 | Mater Dei | Santa Ana, CA |
| 2 | St John Bosco | Bellfower, CA |
| 3 | IMG Academy | Bradenton, FL |
| 4 | North Shore | Houston, TX |
| 5 | Allen | Allen, TX |
| 6 | Miami Central | Miami, FL |
| 7 | Carol City | Miami, FL |
| 8 | St John's College | Washington, DC |
| 9 | Colquitt County | Moultrie, GA |
| 10 | St. Frances Academy | Baltimore, MD |
| 11 | De La Salle | Concord, CA |
| 12 | St. Thomas Aquinas | Ft. Lauderdale, FL |
| 13 | St. Louis | Honolulu, HI |
| 14 | St. Joseph's Prep | Philadephia, PA |
| 15 | University Lab | Baton Rouge, LA |
| 16 | Centennial | Corona, CA |
| 17 | Duncanville | Duncaville, TX |
| 18 | Warren Central | Indianapolis, IN |
| 19 | Gonzaga | Washington, DC |
| 20 | Dematha | Hyattsville, MD |
| 21 | Christian Brothers | St. Louis, MO |
| 22 | Archbishop Hoban | Akron, OH |
| 23 | Oaks Christian | Thousand Oaks, CA |
| 24 | Milton | Milton, GA |
| 25 | Centennial | Peoria, AZ |
| | | |