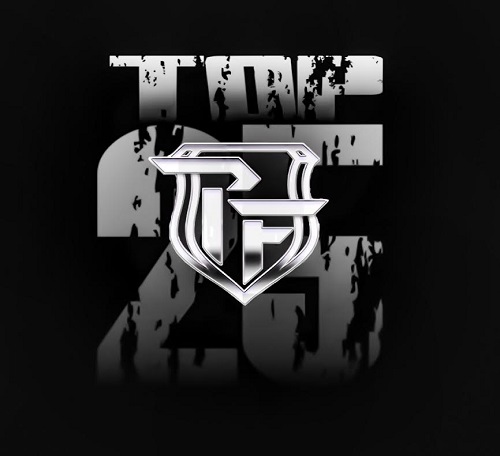 Another week is in the books and that means we are getting really close to the end of the season. The state title games were played in Florida over the weekend and the 7A game provided the biggest shakeup in the rankings. Lakeland completed their undefeated season by knocking off St. Thomas Aquinas 33-20 to win their first state title since 2006. Last week we were deciding between the Dreadnaughts and Centennial (AZ) for the last spot. We gave the nod to the Coyotes based on the win over Bishop Gorman and their dominating performance in the title game. It's now clear we chose the wrong team. The Dreadnaughts come in all the way at #9 this week. Since the Dreadnaughts have already declined a Geico Bowl game invitation it looks like St. Frances Academy will play a team from Georgia. While we don't root for or against teams we are happy that the Panthers get a chance to play one big game this year and show what they are made of.
The big game of the week was the CIS Open Championship game won by Mater Dei 35-21 over De La Salle. The Monarchs are once again the champions of California and stay #1. The Spartans stay at #12 as there is no shame in losing to Mater Dei by 14. Texas had a few big games this week as well. The most impressive win came by Duncanville. The Panthers beat previously undefeated Southlake Carroll 51-7 which moves them up to #13. This sets up a matchup with Allen this week. We have been pretty high on the Panthers this year and quite frankly we would not be surprised to see them take down the Eagels which means we probably have them too low right now. We are very interested in that game. The other semifinal has North Shore versus Lake Travis in what should be another good game.
There are only a few states left to decide state champions. California, Georgia and North Carolina all have title games this week while Texas is in the semifinals. Check out who the experts pick in the Top 10 games of the week later this week. Also follow us on Twitter @PrepForce1 and like us on Facebook PrepForce to keep up with our weekly rankings and predictions as well as our world famous highlights.

| Rank | School | City, State |
| --- | --- | --- |
| 1 | Mater Dei | Santa Ana, CA |
| 2 | St John Bosco | Bellfower, CA |
| 3 | IMG Academy | Bradenton, FL |
| 4 | North Shore | Houston, TX |
| 5 | Allen | Allen, TX |
| 6 | Miami Central | Miami, FL |
| 7 | Carol City | Miami, FL |
| 8 | St John's College | Washington, DC |
| 9 | Lakeland | Lakeland, FL |
| 10 | Colquitt County | Moultrie, GA |
| 11 | St. Frances Academy | Baltimore, MD |
| 12 | De La Salle | Concord, CA |
| 13 | Duncanville | Duncaville, TX |
| 14 | St. Louis | Honolulu, HI |
| 15 | Centennial | Corona, CA |
| 16 | St. Joseph's Prep | Philadephia, PA |
| 17 | University Lab | Baton Rouge, LA |
| 18 | Warren Central | Indianapolis, IN |
| 19 | St. Thomas Aquinas | Ft. Lauderdale, FL |
| 20 | Gonzaga | Washington, DC |
| 21 | Dematha | Hyattsville, MD |
| 22 | Christian Brothers | St. Louis, MO |
| 23 | Archbishop Hoban | Akron, OH |
| 24 | Milton | Milton, GA |
| 25 | Centennial | Peoria, AZ |
| | | |