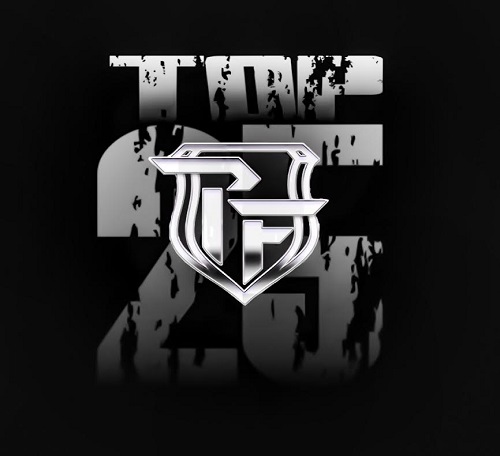 Week 12 was a pretty slow week for the rankings. With most of the big states starting their playoffs not may of the teams had much trouble. None of the teams lost or were in trouble so the rankings stay the same as last week. There were a couple of impressive wins by teams just on the outside of the rankings including Cardinal Gibbons (FL) and East (UT). Speaking of East they will be in one of our games of the week with their rematch with Bingham for the inaugural Utah 6-A title. Bingham won the first matchup of the year 48-17.
While that is going to be a good game the game we are most looking forward to this week is #10 Miami Northwestern vs #11 Miami Central. This is another rematch from a few weeks ago. In the first game the Bulls handled the Rockets 21-7. We expect it to be much closer this time. It's a shame this is a 2nd round game as these two teams are the two best in Florida 6A and maybe in the entire state. There is another big game in Florida this week as well with Viera and Plant squaring off.
The Regional Finals in Ohio Division I is also loaded with top notch games this week. St. Ignatius and Mentor will battle for Cleveland supremacy, Pickerington North and Central will continue their rivalry and St. Xavier and Colerain will fight to see who the best team In Cincinnati is this year. All three games are obviously rematches that were won by St. Ignatius, Pick Central and St. Xavier earlier this year.
Check out who the experts pick in that big showdown plus the other Top 10 games of the week in the Pickem Contest later this week. Also follow us on Twitter @PrepForce1 and like us on Facebook PrepForce to keep up with our weekly rankings and predictions as well as our world famous highlights. We have started releasing some early season highlights so go watch them.
| | | |
| --- | --- | --- |
| Rank | School | City, State |
| 1 | Mater Dei | Santa Ana, CA |
| 2 | IMG Academy | Bradenton, FL |
| 3 | American Heritage | Plantation, FL |
| 4 | Centennial | Corona, CA |
| 5 | Allen | Allen, TX |
| 6 | St. Frances Academy | Baltimore, MD |
| 7 | Ben Davis | Indianaplois, IN |
| 8 | St John Bosco | Bellfower, CA |
| 9 | Bingham | Jordan, UT |
| 10 | Miami Northwestern | Miami, FL |
| 11 | Miami Central | Miami, FL |
| 12 | Bishop Gorman | Las Vegas, NV |
| 13 | St. Joseph's Prep | Philadelphia, PA |
| 14 | Katy | Katy, TX |
| 15 | Mission Viejo | Mission Viejo, CA |
| 16 | South Pointe | Rock Hill, SC |
| 17 | De La Salle | Concord, CA |
| 18 | St John's College | Washington, DC |
| 19 | Trinity | Louisville, KY |
| 20 | Pine-Richland | Gibsonia, PA |
| 21 | Archer | Lawrenceville, GA |
| 22 | St. Ignatius | Cleveland, OH |
| 23 | Grayson | Loganville, GA |
| 24 | Lowndes | Valdosta, GA |
| 25 | Westlake | Austin, TX |