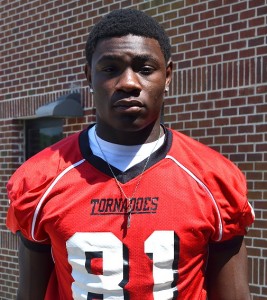 Janarius Robinson, a defensive end in the 2016 class, has some of the top schools in the country after his commitment. A lot of experts think the 2016 stud is likely to sign with Florida State, but recent visits to Tennessee have Vols fans interested in their chances.
Prep Force recently caught up with him for an interview, and he said that the visits to Florida State and Tennessee have stood out to him the most so far. Still early in the process, he doesn't really have a list, but said he would like to have a top five by midseason possibly.
The Seminoles' coaching staff is one of the things that stands out to him. "I bond with the coaches pretty well," Robinson said. I asked him about the wide perception that Florida State was a favorite, but he wasn't ready to give the Noles an edge.